A family of believers seeking the truth and the life
The Bible based teachings of our church can be summarized in three short phrases. Grace alone, Faith alone, Scripture alone.
God is good and he loves the people of the world, even though we fall short of his perfect standards. He sent Jesus, His Son, to love and bring us back into a proper relationship with Him. Through grace God continues to work in our hearts and lives to transform us on a daily basis.
By His suffering and death, Jesus purchased and won forgiveness and eternal life for us all. Those who hear this Good News and believe it have eternal life. God creates our faith in Jesus and gives us forgiveness through Him. We also live by faith as we look to God for his enabling grace to see us through the challenges of living in a fallen world.
The Bible is God's inerrant and infallible Word, in which he reveals his guidance and power for how we are to design to live. It is also good news in how it reveals salvation and grace.
No one else has influenced history as He has. Jesus is the Son of God. Old Testament prophets spoke of His coming and described the eternal and life-changing impact He would have. Jesus is both God and man. He stilled the seas and walked on water. With a touch of His hand, he cured incurable diseases. He restored life to those who had physically died.
He paid the ultimate price so that we can live with Him forever. He sees us through the eyes of love. He loves us in spite of every hurtful thought, every harmful word, and every wrongful action. These are the result of sin, which contaminates everything we do. It is behind every broken home, every empty life, every infirmity, every damaged emotion, every sorrow and grief. And as the Bible says, the end result of sin is death. But Jesus himself was sinless; only He could pay the penalty for our sins. Because of His love, He suffered, died and rose again. We are forgiven. All who believe in Jesus are guaranteed eternal life with Him in heaven.
What difference Does Jesus Make?
Suffering and pain touch everyone. At times life seems like an endless cycle of hopelessness. Even Christians, who claim that Jesus is the source of hope amidst their struggles, still suffer. They still struggle. They still die. So, what's the point? What difference does Jesus make? First, look at the brokenness that invades your life – those things that cause guilt, shame, and grief. They exist because of a condition called sin. Sin separates us from God and robs us of the peace, comfort and hope we desperately crave. And no matter how hard we try, there isn't anything we can do to make things right again on our own. That's where Jesus comes in! Jesus knows the misery we feel. Jesus makes the difference at that very point – when our pain leads us to cry for help. Jesus is God's answer to our cry. He died in your place so that you can be forgiven. Because you are forgiven, you can have comfort of knowing you are at peace with God. And because of what Jesus has done for you, your past is forgiven, your present can be lived with confidence, and your future is guaranteed. For all who believe in Jesus, an everlasting world – without suffering, sin and death – is assured. This glorious place called heaven is where you will see Jesus face to face!
That's the difference Jesus makes!
Come join us and experience the difference at the friendly church on Knob Hill, close to the ocean, in Redondo Beach!
The Bible based teachings of our church can be summarized in three short phrases. Grace alone, Faith alone, Scripture alone.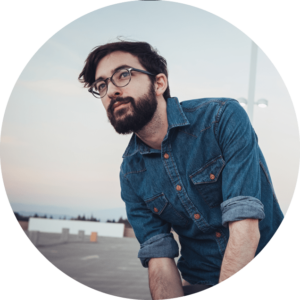 At Immanuel, liturgical garb for the diaconate follows the church's historic usage as regards deacons….
I joined Immanuel's staff in May, 2005. During these 11 years I feel blessed to work at a Christian environment, with so many….