A family of believers seeking the truth and the life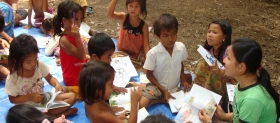 Thank you for your interest in donating to Immanuel Lutheran Church of Redondo Beach.
Please be aware that this page is primarily designed as an easy alternative for our members and affiliates who desire to give directly to the church, and that we are not soliciting donations from those who do not know us.
How do your donations benefit the community and the church?
Here are some of the ways your generous donations support the church's mission to bring the joy and hope of Jesus Christ to our neighbors:
Support of Christian missionaries around the world.
Contributions to disaster relief for natural disaster victims at home and abroad
Assistance to local individuals who are in need.
Support for programs like Vacation Bible School, that offers a fun and safe place to teach children from the local community about God's love.